Check out the comparison between March (or was it late Feb?) and September 2009: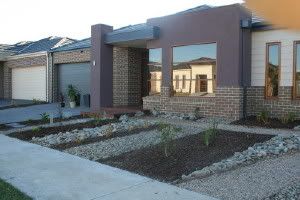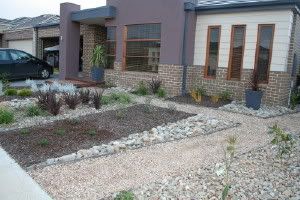 It's great to see a bit of progress somewhere ....hopefully, some Spring growth will push things along a bit faster, but I'm pleased with the progress in just over six months. The only disappointments are the Strelizias (Bird of Paradise). I think the ones planted against the house don't get enough rain, and the one near the letterbox is a bit peeved at the frost and wind. I'll let them go over Summer and if they don't perform, they're gone.
I actually did a bit more planting in the front garden today. Moved a
Magnolia "Little Gem"
and added it to the row along the side boundary, planted a group of small groundcovers (forget the name and can't be bothered going out to check) in a blank spot and added some
liriopes
to another vacant spot.
Tomorrow we have a six-foot weeping mulberry tree to plant.
Fun!